Currently, Revogi SmartMeter app is available in 5 languages: English, German, French, Italian and Spanish. You can change the language in the app settings as described below:
Open the SmartMeter App→Tap the
"gear" icon
on the top right corner →Tap
Language
and you can choose the language you want.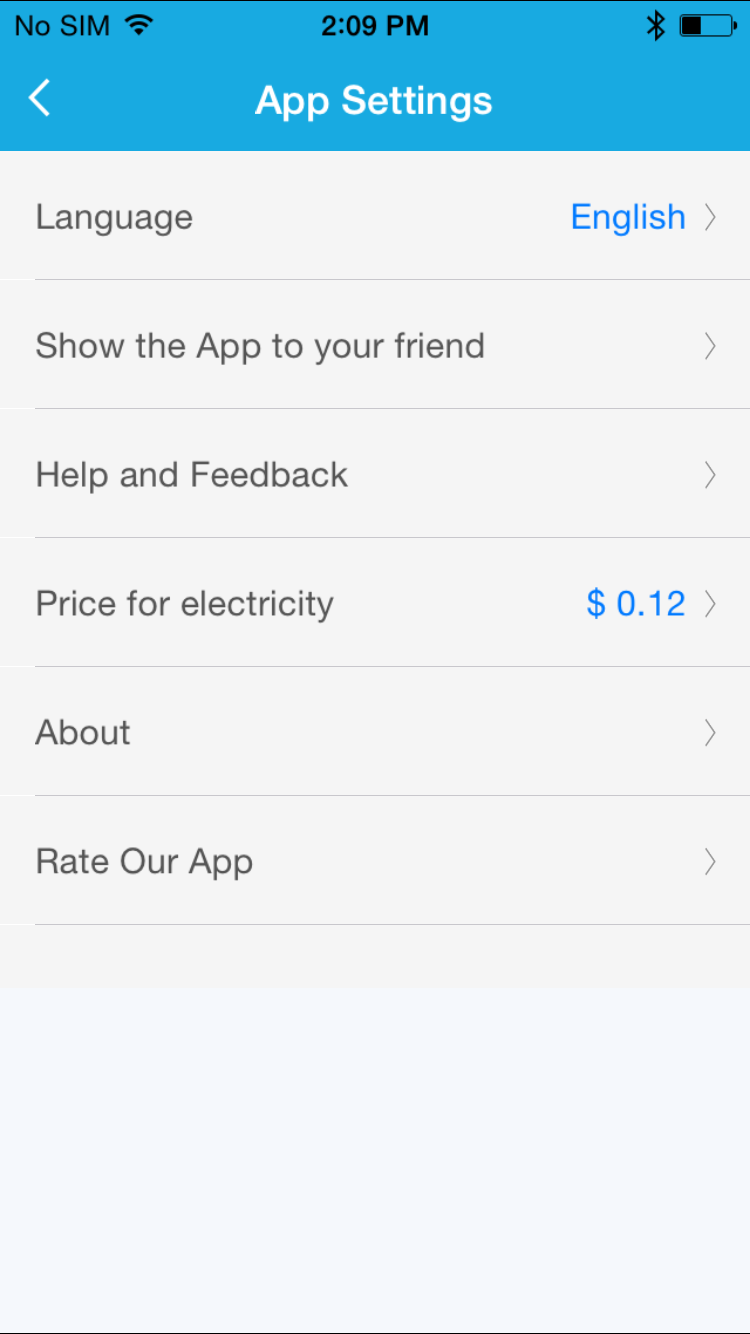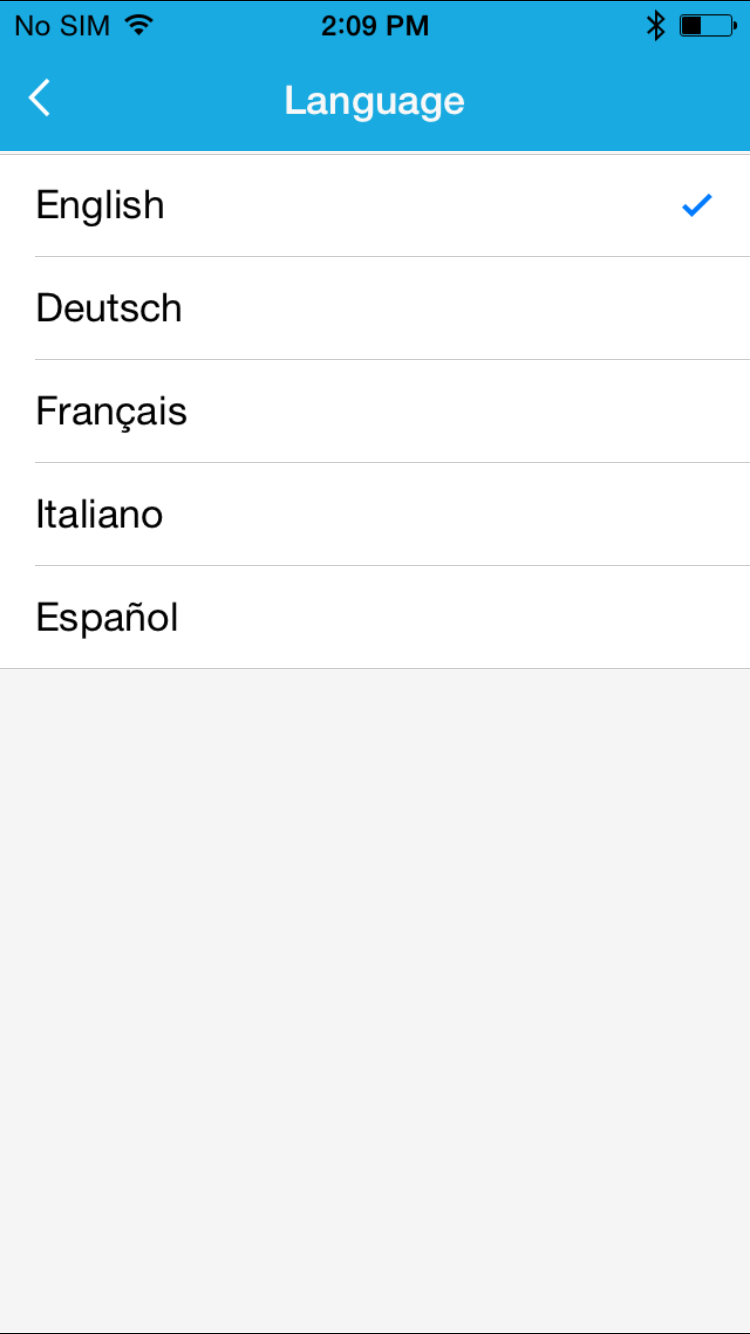 *The language of the App is set to be the same as the system language of your smartphone/tablet according to the Default settings. If the system language of your device is currently not available in SmartMeter App, the app language will be automatically set to English.